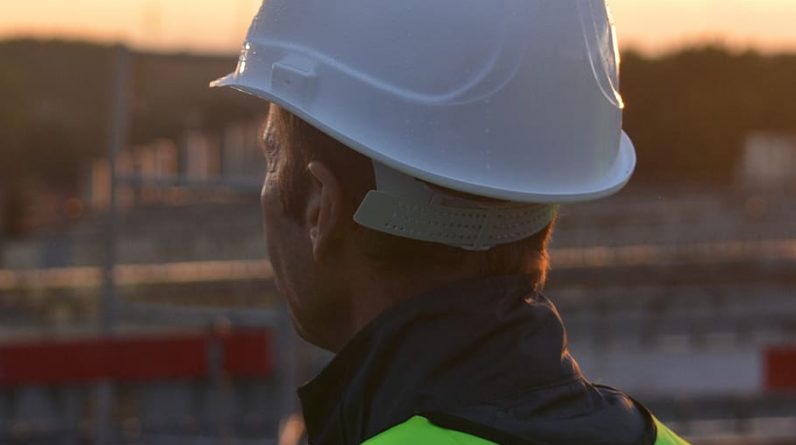 The Best Hard Hat in today's market
For years the hard hat has become the helmet that has taken the responsibility to protect many onsite workers from head injuries at the place of work. This variant helmet has helped millions of welders, construction workers,  Electricians, and almost every profession we can think of today. In the following  paragraphs, we will explain a little of the history and what is the best Hard hat in today's market
 Where did the hard hat originate?
The hard hat was originated back in the 17th century and was considered protective wear in the battlefield.
throughout the years this heart hat has revolutionized in battle. During the1930's the first construction hat was used as a protective cap as a requirement in the industrial protection programs during the construction of the Hoover Dam. Which at the time was considered to be the best hart hat of that era, keeping construction workers protected from minor head injuries.
Then and Now, What is Hard hat made of?
The first hard hats as we pointed out earlier were made out a protective layer, as time progressed
these materials improved over time. These tough hats were first crafted from steel, then from aluminum, fiberglass, thermoplastics and high-density polyethylene. to ensure safety among trades the hard hat has taken different degrees of construction and design.  they are highly tested according to the ANSI and Ocha hard hat requirements which include protection from UV rays, water, wind, fire, and impact. As technology advances and new manufacturing techniques are developed the hard hat market will refine a greater degree of automation making solid hat machines more efficient in the design possibly eliminating the need for sewing, suspension straps and intruding new materials that have better qualities.
Over time these hard hat will have more strength and low weight, with more resistance to heat, chemicals, and ultraviolet radiation.
When Selecting the best hard hat consider the following 7 factors
Hard hats are one of the most basic requirements when working on a site, but for individuals choosing the right hard hat can be the most confusing difficult task. For the safety and basic requirements of the construction sites, when buying and choosing the best hard hat choose the following important points.
1) Investment vs Durability: if you are spending money then you definitely need to get a very tough hat in terms of durability and safety. this is an investment that you need to make sure it lasts for a long time
2) Outer Shell: The most significant component in terms of safety is the outer shell, today's best hart hat in the market are composed of fiberglass, metal, carbon fiber and aluminum. these hard hats come in many stylist styles up to extreme hard hats for various conditions.
3) Weight: One of the most important factors and a smart decision is to buy a comfortable hart hat from a reputable vendor. Remember that this equipment is on your head most days, therefore ensuring you acquire the lightest way hard hat available in the market its a must.
4) ANSI Approved: The American National Standard Institute and the OSHA organization set the standards to approve the various materials to comply with safety requirements to ensure danger is minimized among workers. Always consider making your purchase base on the standards
5) Colors: Different workers, employees, construction workers, electricians, require to wear different hard hats in various colors to distinguish themselves and help recognize the different groups in a single job site.
6) Expiration date: These hard hats do have an expiration date. the hard hat expiry date is base on the period of time that has been used and affected by the environment. hard hats with dents, brittle, and scuffed and affect the ability to protect the person wearing.g it. It's very important to check  the hard hat expiration TO BE ABLE TO COMPLY WITH THE OSHA REQUIREMENT
7) Rating:  The hard hats have  Different ratings according to different types of descriptions. this consists of the level of protection against impact and Electric Shock.
These consist of two types of protection:
type I: These hard hats are designed to protect you from impact from above objects falling down.
Type II: These Types protects against the above impacts but also from blows from the side.
In addition to these protections, hard hats also need to wind stand contact with electricity
Because hart hat the first line of defense for individuals, just like any other protection device is crucial to select the best product for your job site.
Let's take a look at the best hard hats in the market today. ( page 2)
While searching for the best hard hart in the market today simply consists of googling "best Hard hat near me", you will be surprised with the various choices to make and the many retailers that hold them on the stock. You can walk to your favorite Walmart, Lowes and home depot or even order it online via amazon snd other online retail stores.
you will find that not all hard hat met the OSHA Hard Hat requirement:  We have highlighted the best hard hat and where are currently being sold.
out Top choice are:
Pyramex Full Brim Style 4 Point Ratchet Suspension Hard:
Feature:
The Pyremex brand comes in a variety of colors, one of the most comfortable hart hats in the market today while providing the ultimate protection.
Benefits:
 Not only a cool hard hat but comfortable as well
Design is durable and very lightweight
Meet OSHA and ANSI Regulations Type I hard hat
Polymer material
Cons:
Depending on color gets very Hot under the sun
gets scratch easily
Feature: This hard hat is designed to stand high temperatures, This is a high demand hard hat because of the outstanding protection on dangerous and extreme weather and temperatures
Benefits:
Design with a brim around the entire helmet, which is ideal for keeping sin and rain of the ear and neck
Painted with thermal properties to withstand heat up to 350 F
Equipped with Fast-Trac III ratchet-style suspension for easy fast size adjustment for all-day comfort
Made out of a carbon fiber shell
Cons:
Headliner has a low life durability
Color can faint easily
Available at  Amazon    Walmart  overstock
Feature:
These hard hats are made for heavy-duty construction in mind. the fiber metal roughneck has proven tough withstanding the most difficult environments including stell plant.
Benefits:
Made fiberglass that can withstand extreme temperatures up to 500F
Offer exceptional durability and crack resistance.
 Interior comes with an eight-point ratchet Knob to tighten and fit for stable wear
This hat has earned a solid reputation on construction sites, steel plants, fabrication shops, and construction
Cons:
Heavier than other hard hat brands
Feature:
When it comes to the safety of the head, everybody appears for hats crafted from fiber steel. With top-notch first-rate, revolutionary designs make certain maximum safety. It makes the hat resilient and dependable. The fiber metal roughneck full brim injection-molded fiberglass tough hat with ratchet suspension is the evidence of it.
this one makes is in the list as one of the best hard hats for construction.
Benefits:
 Fits perfectly without feeling big or heavy
Very stylings looking
Very Solid and Elegant
Doesn't easily dent or break
Cons:
could have better vent holes for breathing
 can get very hot  with high temperature
Feature:
Amston tool organizations are widely recognized for their exceptional products. Desired through the expert's professionals, it's designed as comfy and with consumer-pleasant in mind. It will protect you from any kind of rock collisions. It is sturdy and comfy also.
Benefit:
Lightweight and breathable
Has vent Holes for air circulation
The removable and washable Forehead pad
Durable and affordable hard hat
Cons:
needs a sweatband to absorb the moisture
Lacks the knob to alter the head size
While the majority of the manufacturers assure pleasant and safe experience with these hard hats, it's essential to make sure that they meet the safety requirements advocated via the safety government agencies. it is not recommended to use the hard hat past the expiration date, we advise to always check the expiry date of the hard hat before buying.
In this article, we highlight the best hard hat in the market today; Pyramex, Amston and fiber metal. these are the leading competitors in the market.
This guide was made to make a purchase a wise decision while choosing the best product.
Did you ever ask why hard hat stickers are so popular, check out our next article: